A Call to Spy (2020)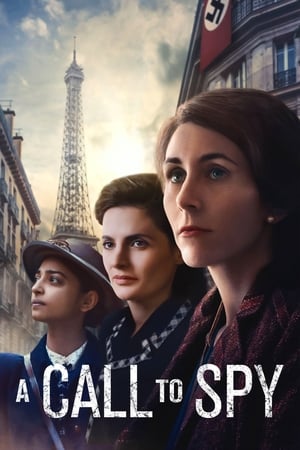 Ordinary women. Extraordinary heroes.
A Call to Spy
:
The story of Vera Atkins, a crafty spy recruiter, and two of the first women she selects for Churchill's "secret army": Virginia Hall, a daring American undaunted by a disability and Noor Inayat Khan, a pacifist. These civilian women form an unlikely sisterhood while entangled in dangerous missions to turn the tide of the war.
Directed by: Agnes Eckert, Federica Arevalo, Jane Ferguson, Lauren K. McGarry, Lydia Dean Pilcher, Stephanie Serra
Actors: David Schaal, Laila Robins, Linus Roache, Marc Rissmann, Matt Salinger, Radhika Apte, Rossif Sutherland, Samuel Roukin, Sarah Megan Thomas, Stana Katic
Country: Hungary, United States
Duration: 124 minutes
Quality: HD

CC
Release year: 2020
IMDb

: 6.6 (6,158 reviews)